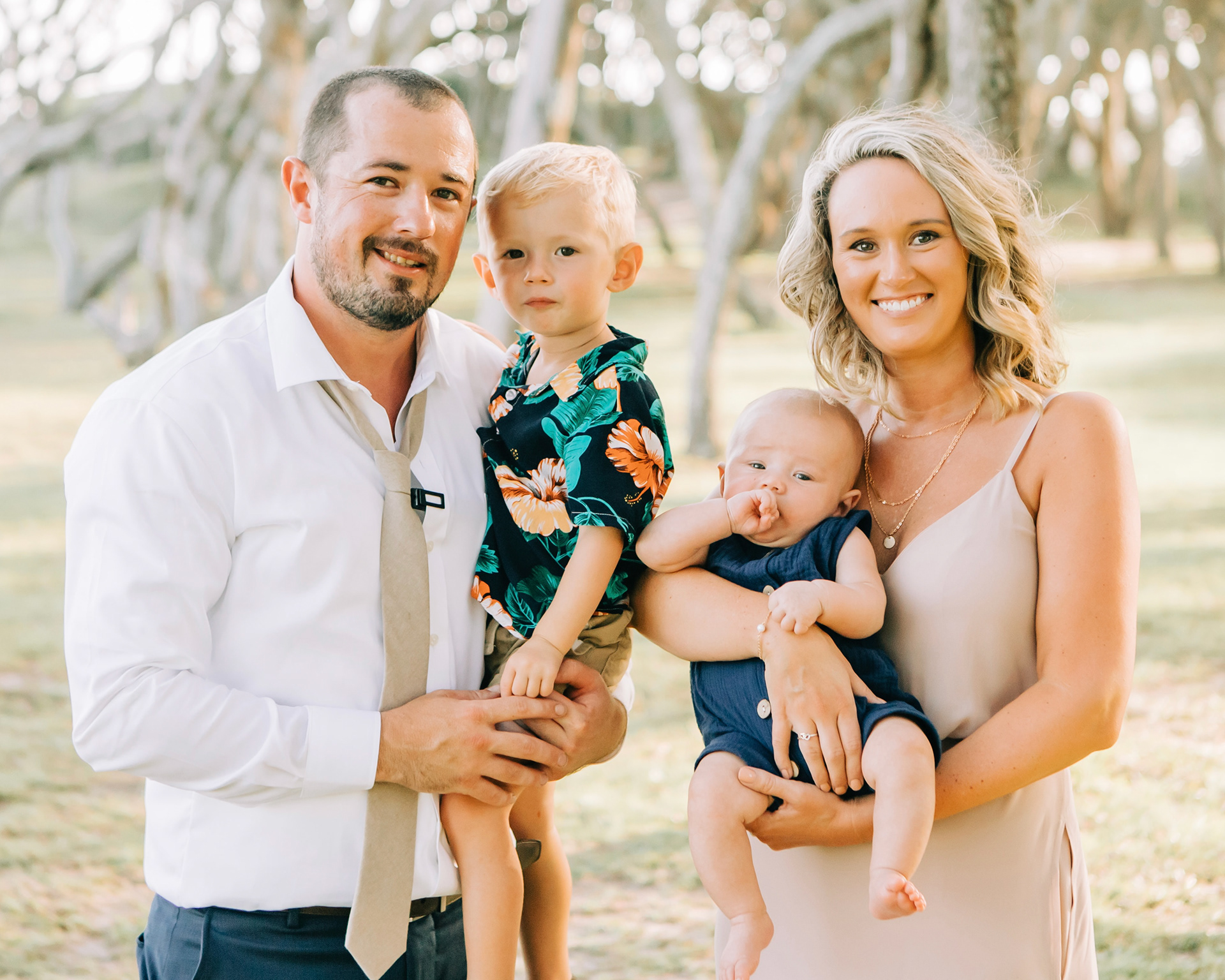 Hey! We're Josh and Cori! 
We've been married since 2014 and have two of the sweetest little boys. As a couple, we LOVE to travel, explore the world, and enjoy meeting awesome new couples like you!
What to know something crazy?! We did not get a wedding video! Looking back at our day, that's the one and the only thing we would change. Our wedding was beautiful! But after that night the flowers were tossed, the food was gone, we were exhausted, and the cake was pretty gross a year later. We have the photos and they are fun to look back on, but honestly, the memories are fading.
So here we are today. We started Southern Oak Films as a way to give you the opportunity to have what we missed. Each film starts by getting to know you as a couple. By doing that we both get to know each other, so when your day finally arrives we are friends, instead of Client/Vendor. After all is said and done you will have a timeless piece of art built around who you are as a couple, that you don't just sit down and watch, but RELIVE all the emotions you won't even remember you had.
We also understand that not every couple will be a fit for us and our style. You don't want a new friend? Totally understand! But no matter what you do please go hire a Videographer (We're serious.... if you have any doubts read this article
98 Percent of Brides Regret This Choice After Their Weddings
) But if you are interested in talking with us you can give us a call/text at (984)999-1550 , DM us, or use the contact form below
Want us to tell your story?
For complete pricing and availability give us a call/text at (984)999-1550 , DM us, or use the contact form below
Southern Oak Films - North Carolina Wedding Videographer - Original Handcrafted Wedding Films for Adventurous Lovers – Traditional Ceremonies, Elopements, Destination Weddings, International Love-Wedding Videographer Raleigh, North Carolina
Josh Loseke  Cori Loseke